Home > Travel > Caribbean > Virgin Islands > St. Thomas > Coral World


Coral World Ocean Park
Coral World, on St. Thomas U.S. Virgin Islands, is great place for the whole family to visit! There are many things to see and do!

I would plan to spend a whole day there. There are many exibits and activities, you may want to check their schedule ahead of time to plan your day better. And some of the activities they have cost additional money and need reservations.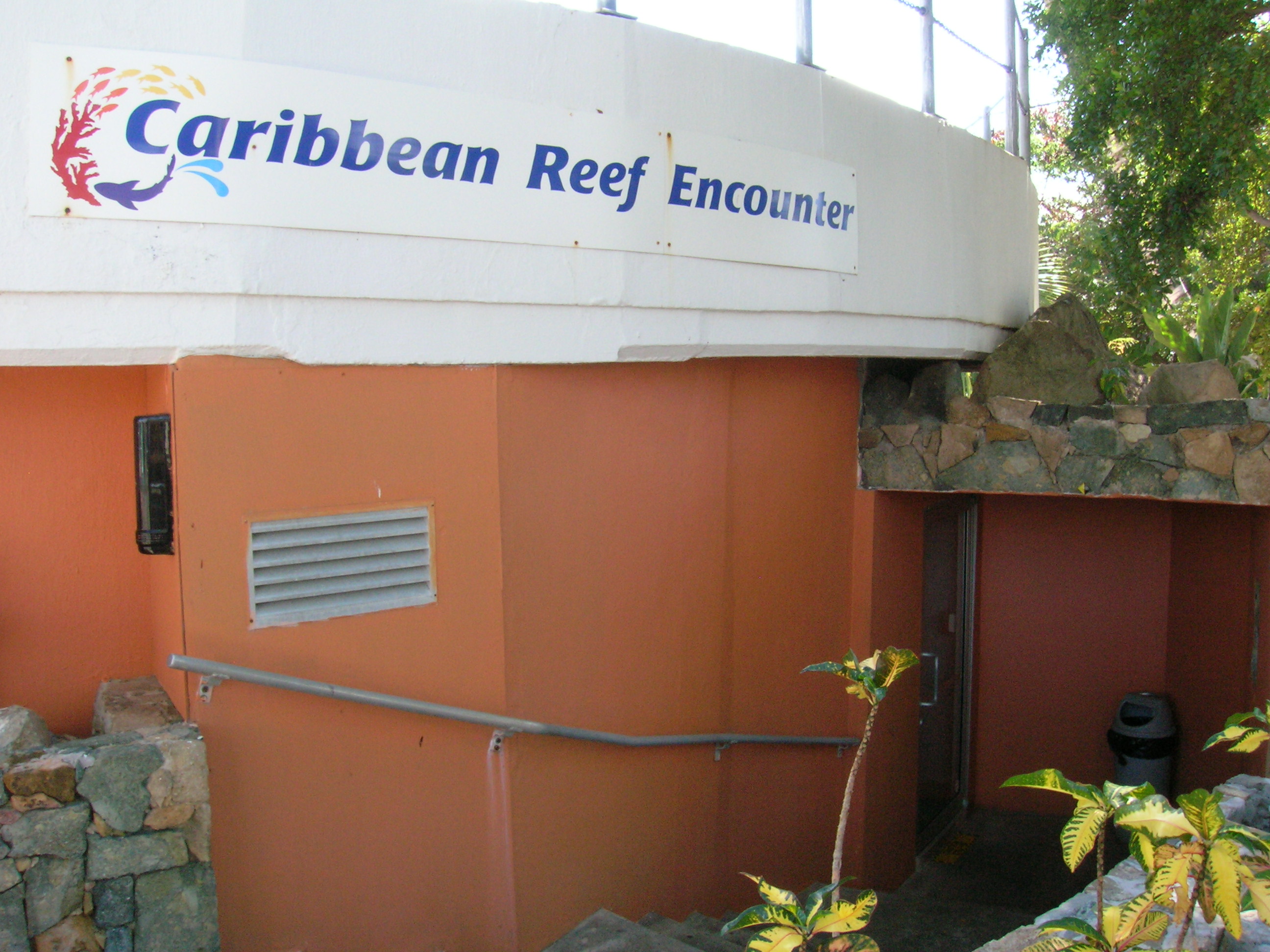 One of the first exibits when you enter the park, just to the right, is the Caribbean Reef Encounter. It is an 80,000 gallon coral reef aquarium. Although it is an aquarium, it is open to the elements, so the fish and other animals in it get natural light cycles, rain, etc.

(You can click on the pictures to see them bigger and more clearly)

Inside, you can see many different species of fish very clearly and up close: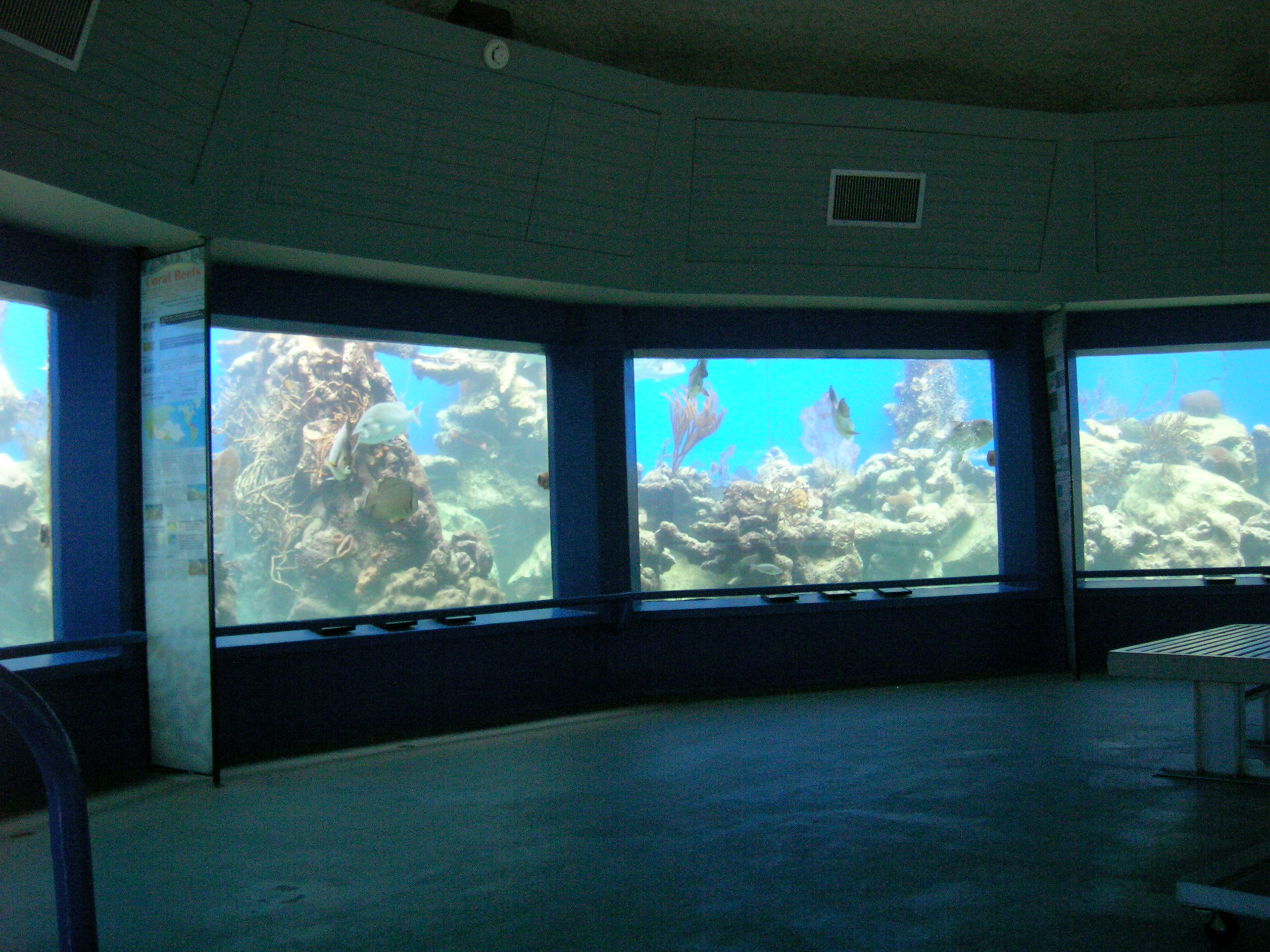 Here are some of the pictures we were able to take:

I particularly liked the exhibit that had animal you could touch! It had a number of different creatures including sea cucumbers: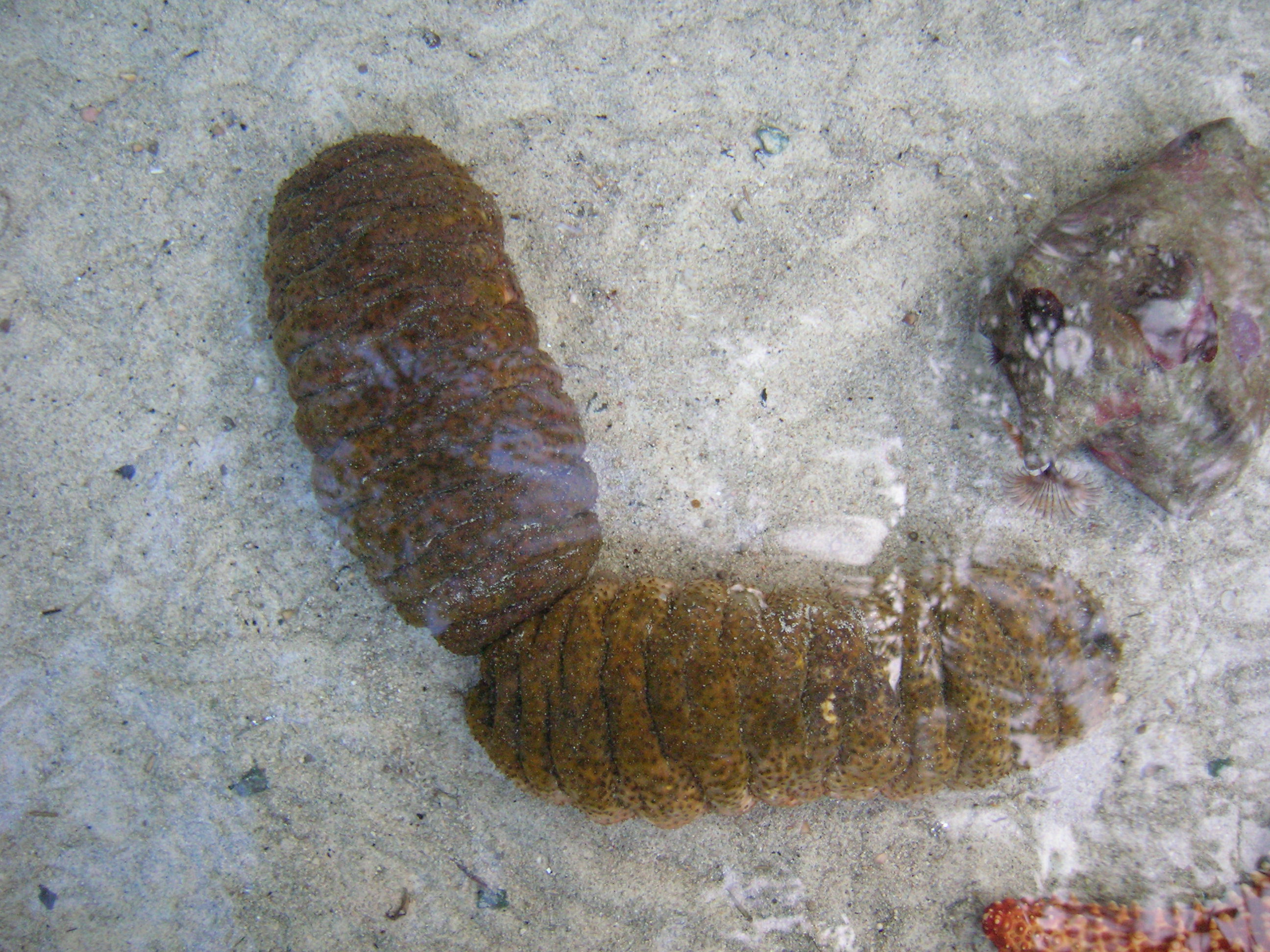 Other exibits at Coral World include the Undersea Observatory Tower, Marine Gardens and Shark Shallows: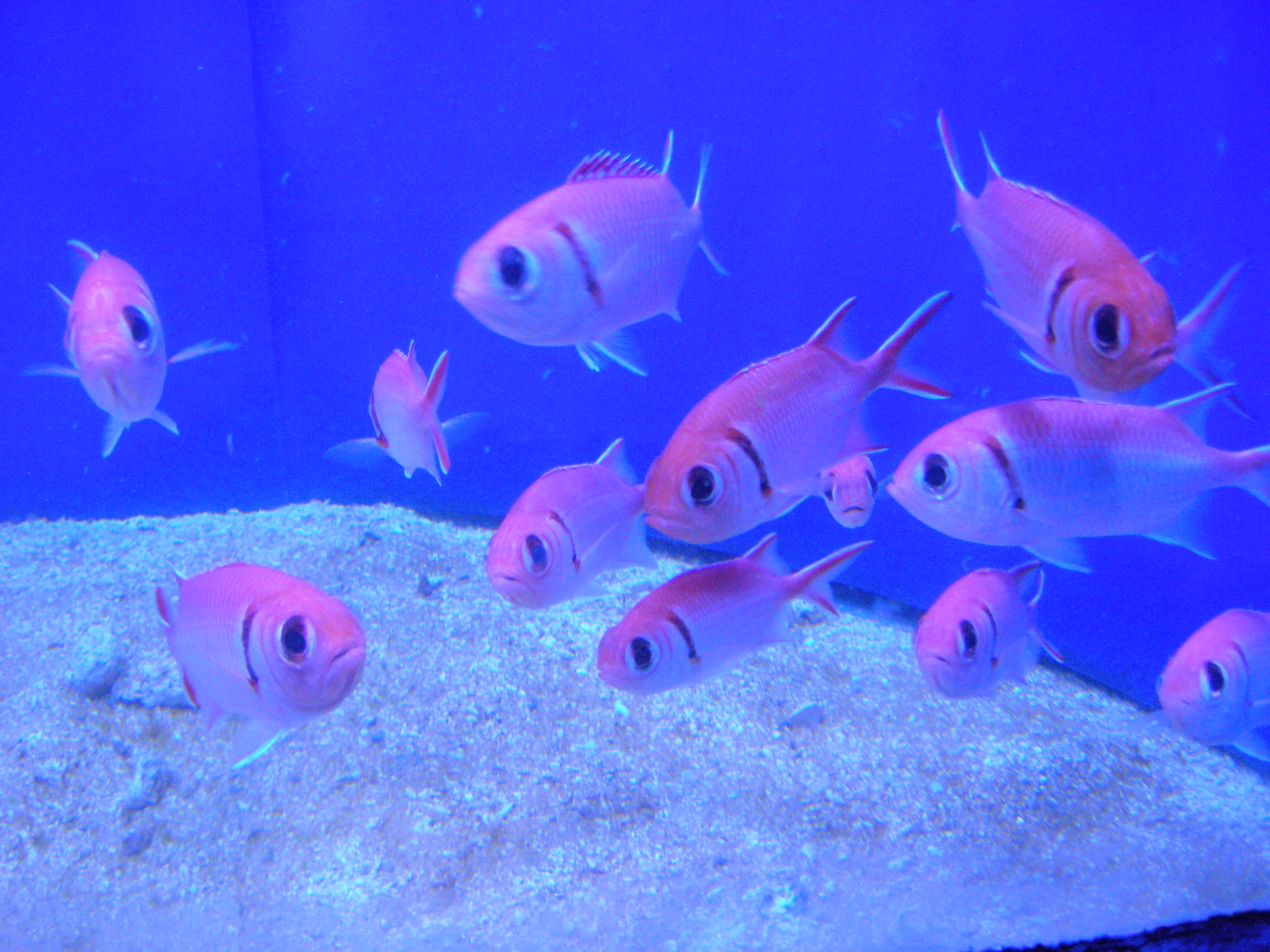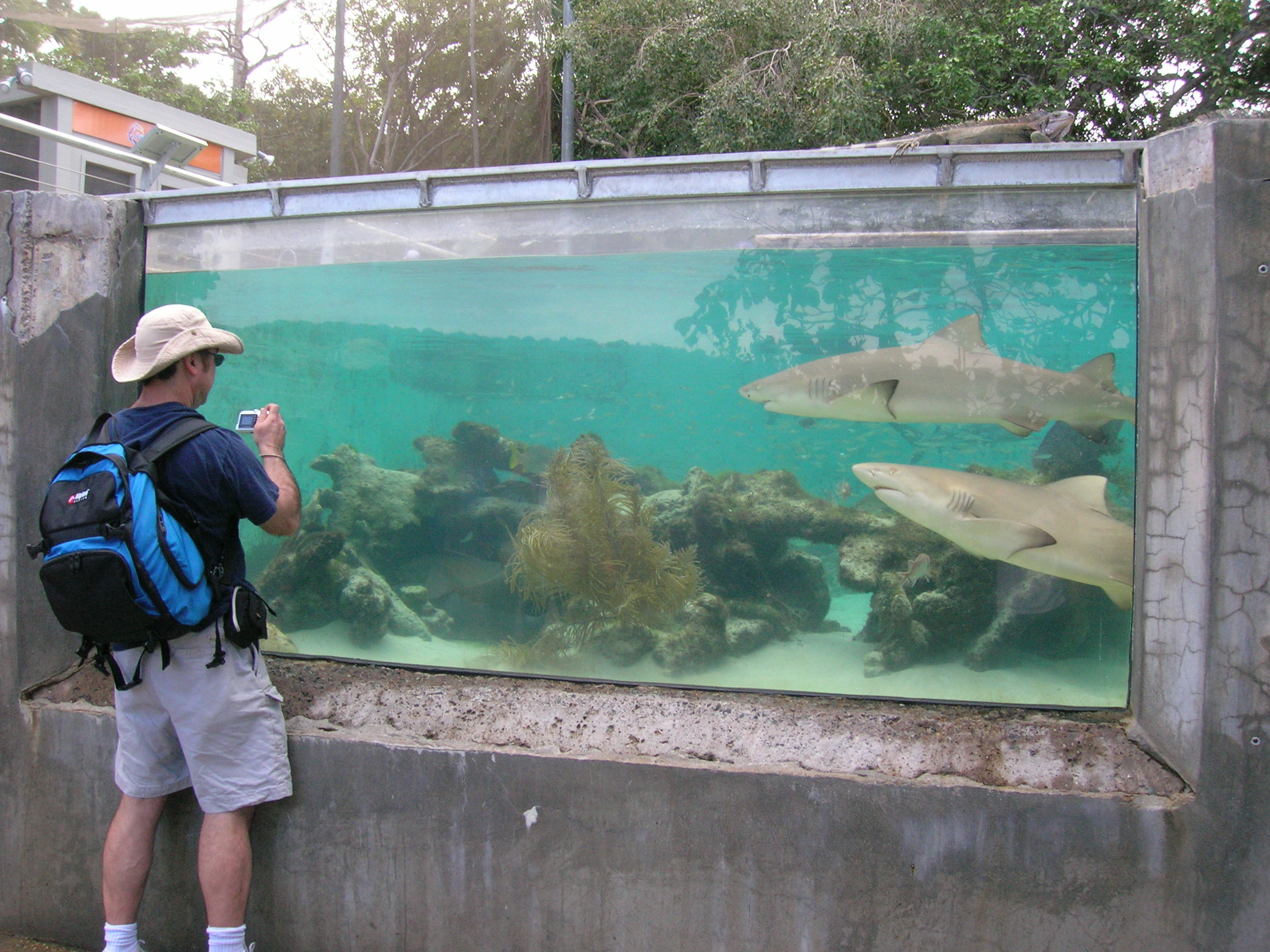 Ever wonder what a sting ray feels like? You can find out if you visit during the feeding time at Stingray Lagoon! There is a short presentation followed by visitors being allowed to feed and pet the sting rays: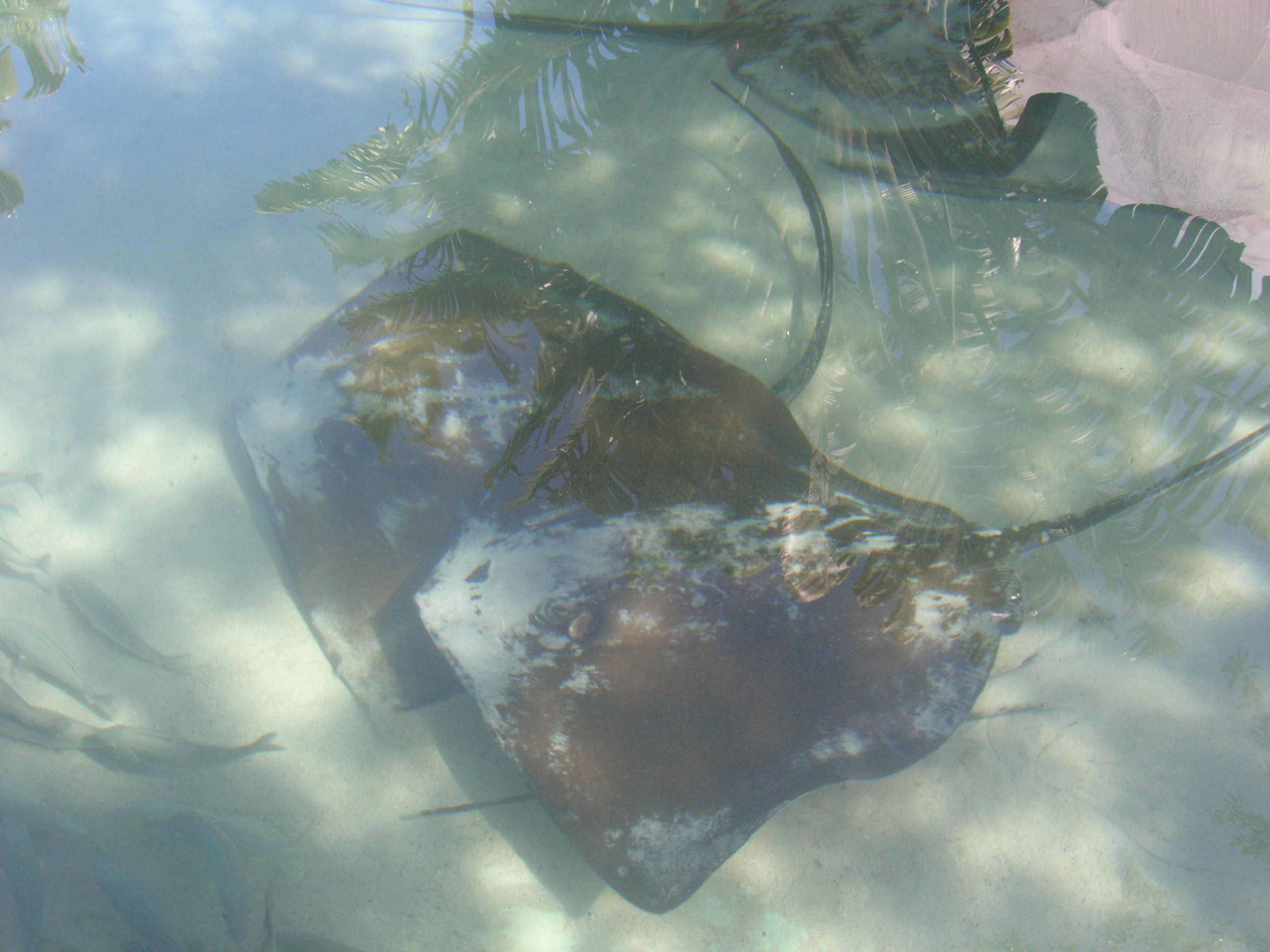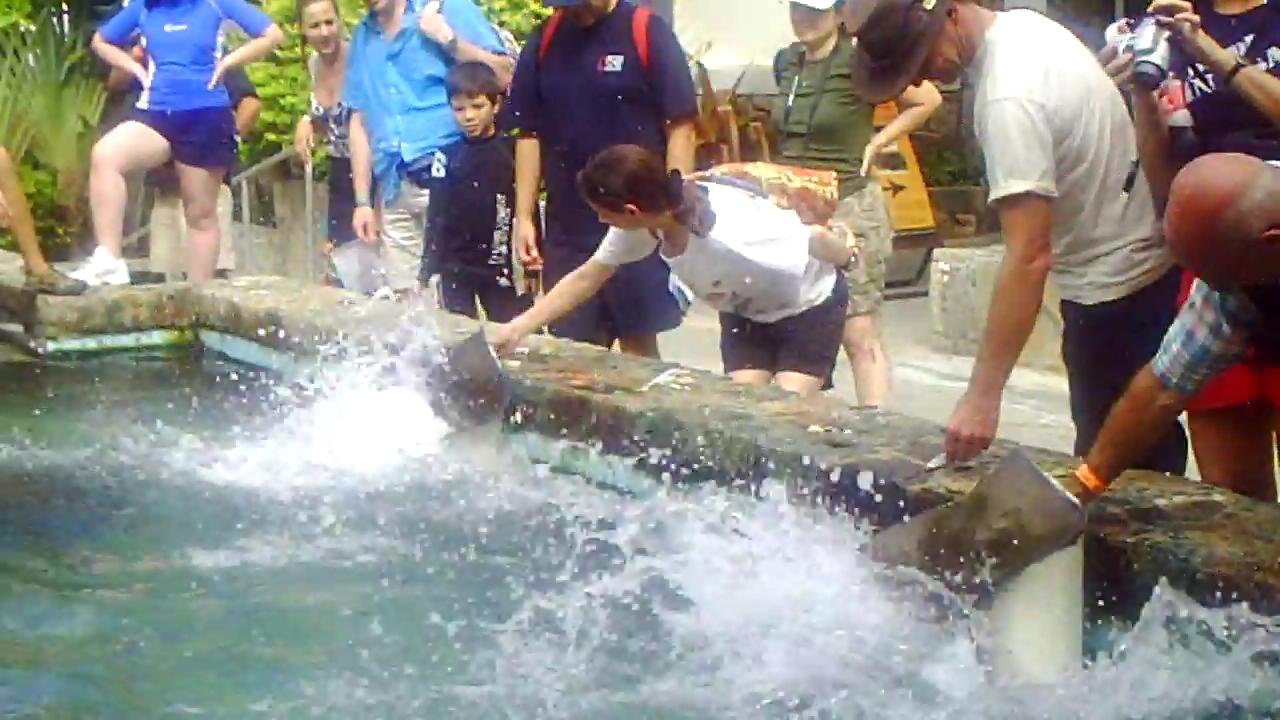 The green sea turtles in the Turtle Pool are pretty cool to see too: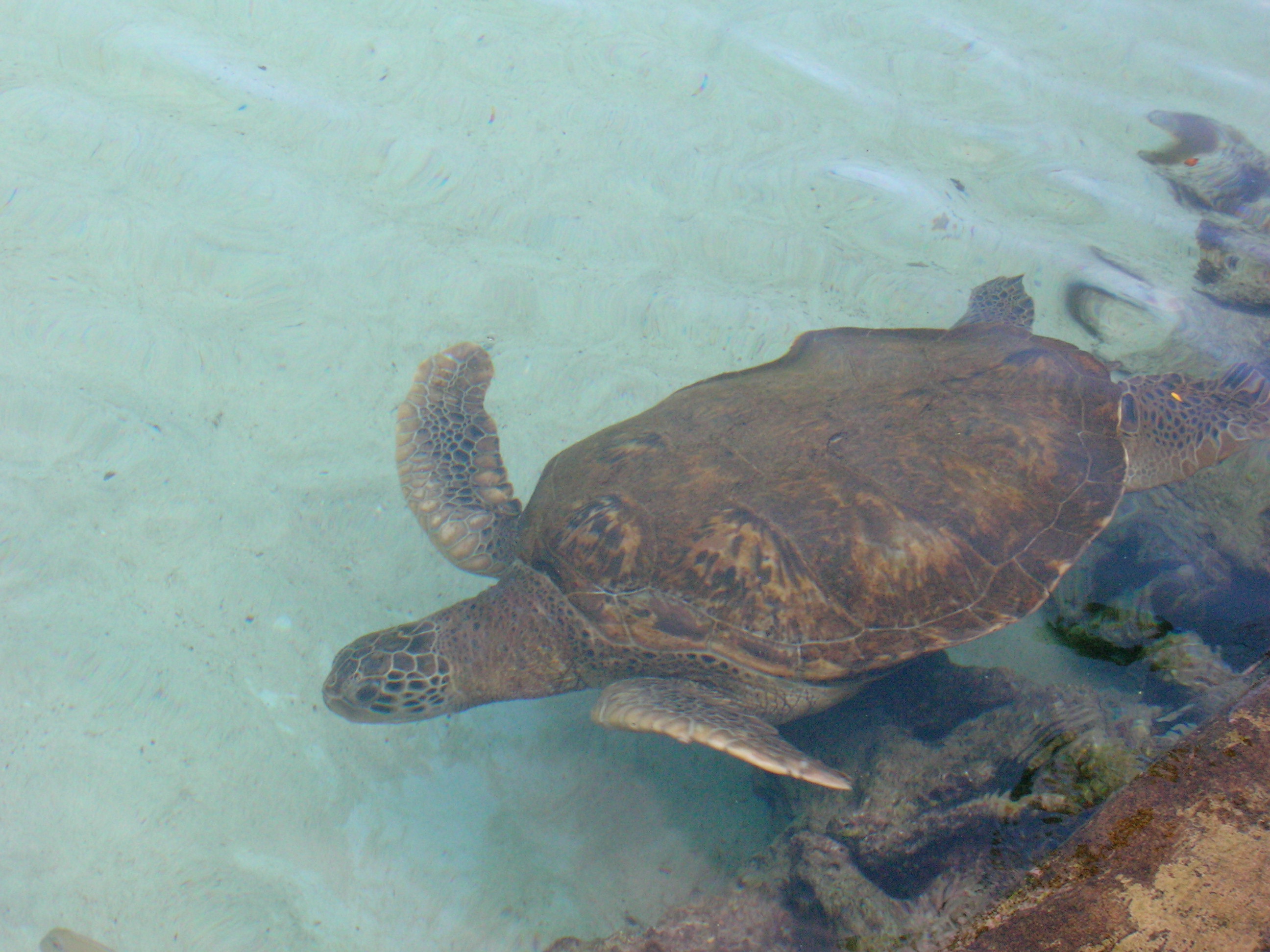 Like birds? Don't forget to stop by the Lorikeet Garden! Buy a cup of nectar and the Australian Rainbow Lorikeets will be your best friend - until you run out!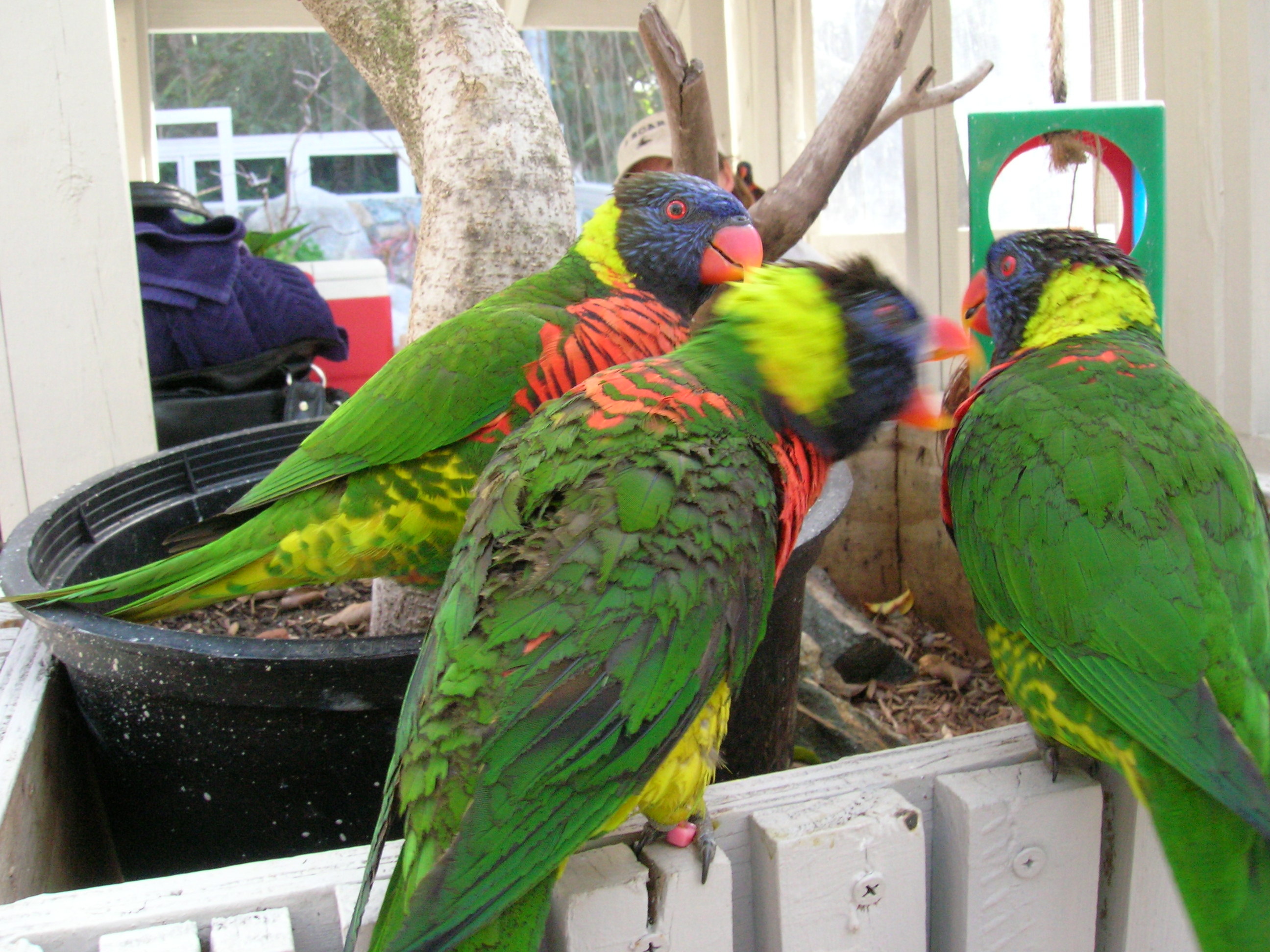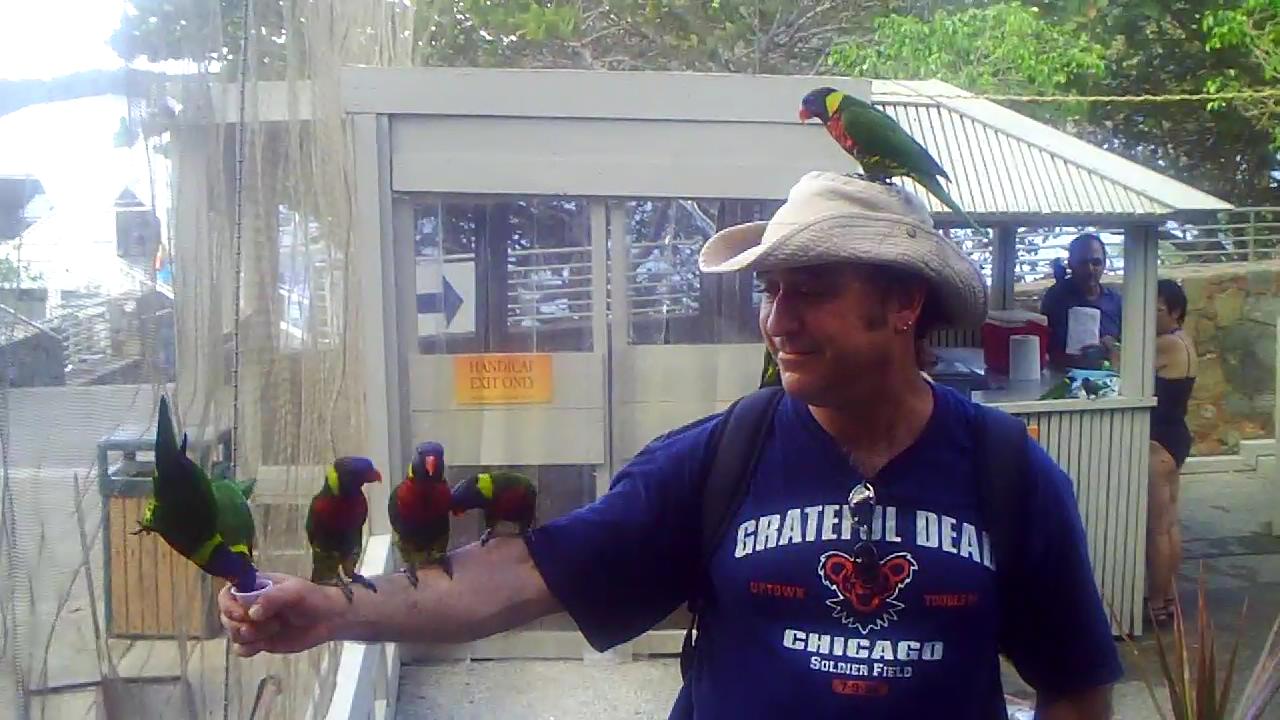 In the main area of the park there is a restaurant - but be careful! Guard your food! There are many iguanas all around the park and they get very hungry. There is a sign saying you are not supposed to feed them, but apparently iguanas can't read. While we were there a couple sat their food down on a bench and an iguana jumped right up unto their hamburgers!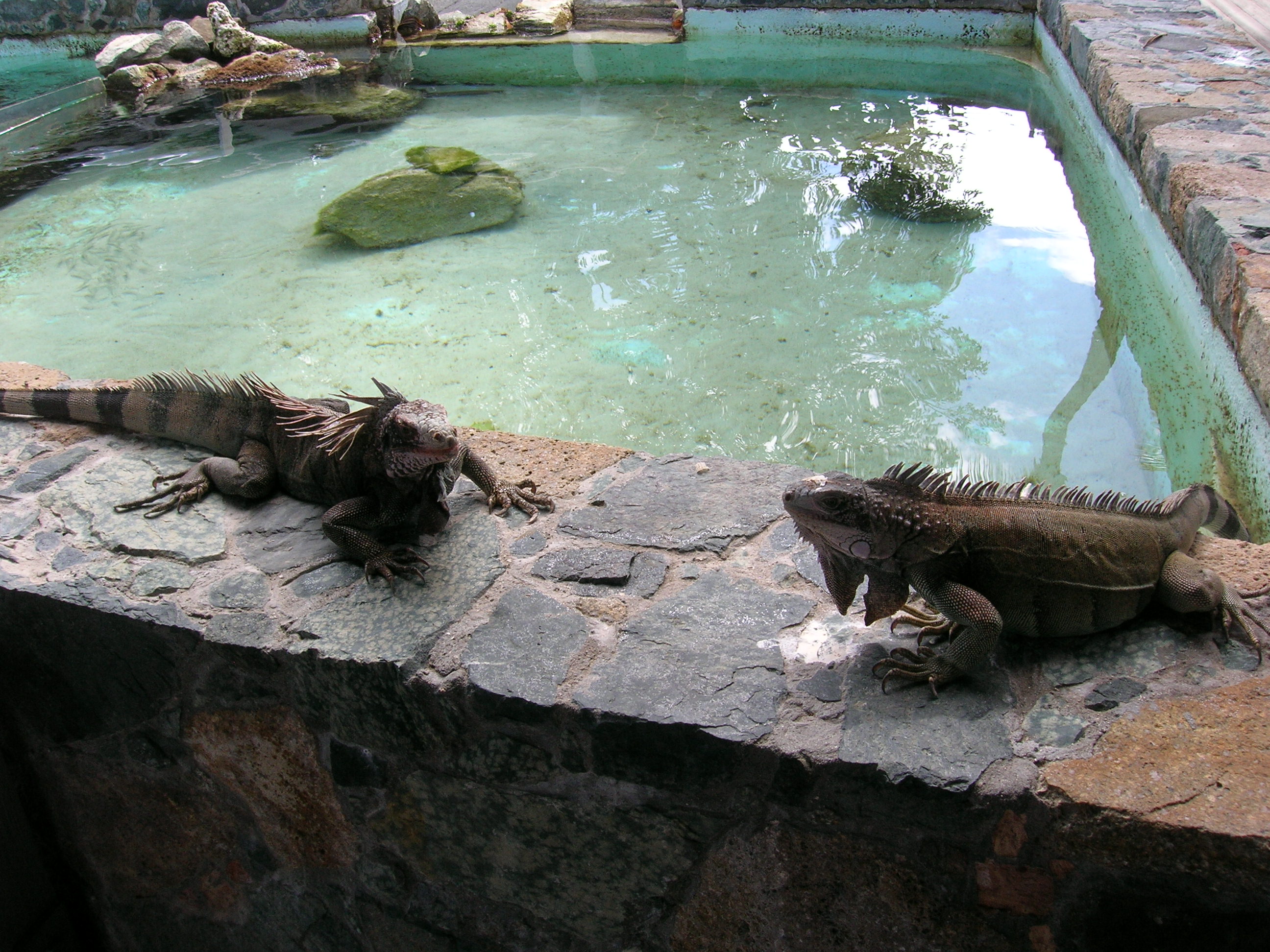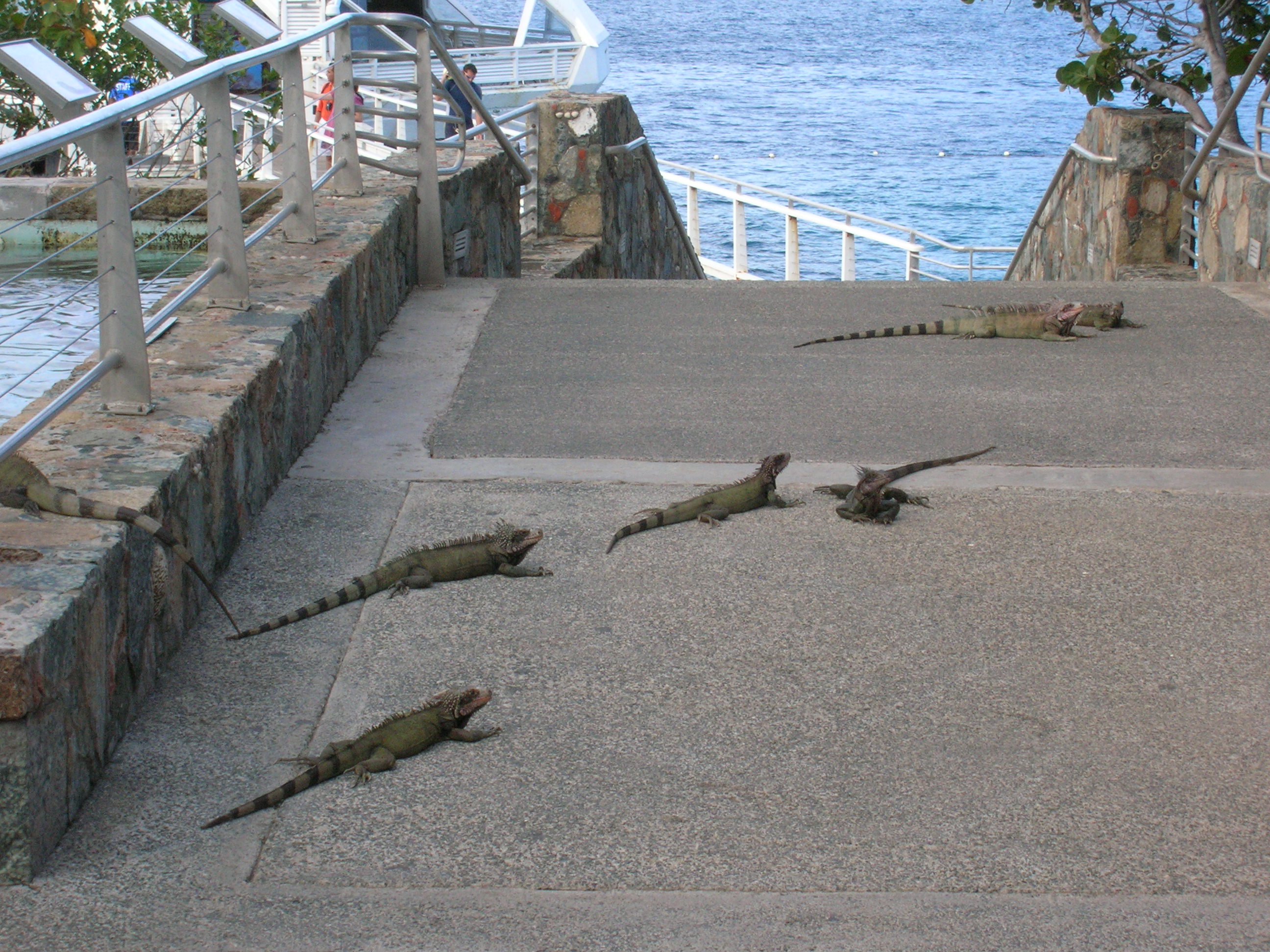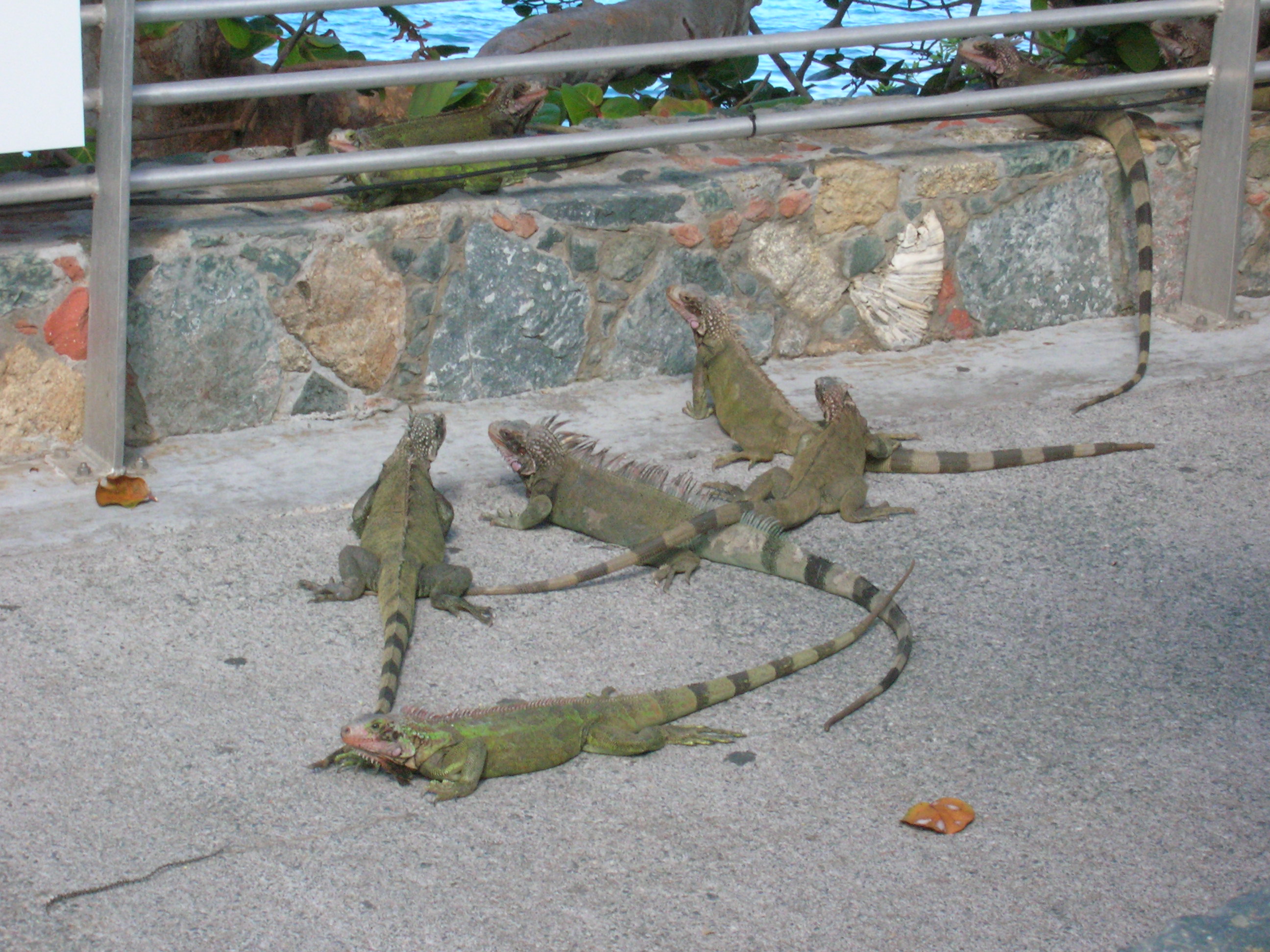 Additional activities at Coral World, which we didn't have time to do were the Sea Lion Swim, Sea Trek, SNUBA and a submarine ride, among others.

Coral World is also involved in a Coral Restoration Project,a red mangrove lagoon restoration, shark research and sea turtle rehabilitation.

It is open daily from 9:00 am to 5:00 pm - but check their site for more details: Coral World

Next to Coral World is Coki Beach - which has great snorkeling. You if you need a break or to cool off - you can go over to the beach and come back later - you get a bracelet and can get back in the park later in the day.