Terri Forehand
Terri Forehand is a pediatric/neonatal critical care nurse and freelance writer.

She is the blog editor for Stories for Children Publishing and contributes as a medical fact checker for several online sites. She is the author of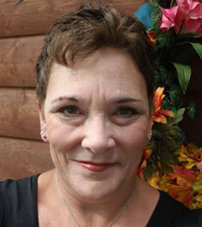 The Cancer Prayer Book and a soon to be released children's picture book titled The ABC's of Cancer According to Lilly Isabella Lane ( Inkspotter Publishing).

As a freelance writer, Ms Forehand writes health, finance, and writing articles for major online and print publishers. She lives in rural Indiana with her husband and an array of rescue animals including 3 horses, 6 alpacas, and too many dogs to count. Grandkids and the animals keep the story ideas coming and she is currently looking for traditional publishers for three more picture books.

Ms Forehand has a passion for kids dealing with tough life issues including illness, death, divorce, bullying, and peer pressure. View her blogs here: Heart Felt Words 4 Kids or Terri Forehand You can visit her author website here: Terri Forehand, RN - Writing for Children and Adults.